Do You Have A Countertop Or Vanity Top Project We Can Help With?
Our Advantages
EDG Stone has been working with builders, architects, contractors, designers, distributors in the whole world, our professional team provides full service of natural & engineered stone project design, customization, processing for several key projects, such as hotels, airports, subway stops, square, villas, and interior decoration.
EDG Stone is a manufacturer familiar with the thousands of stone colors, can easily recognize the stone from the pictures provided by the clients, or submit the stone color according to the designer's requirement. Similar colors will be provided as an option. Professional layout analysis to work out the quotation in the shortest time. Or according to the rough drawings/dimensions, we will offer you the quotation based on our specialized knowledge and experience to help you get an idea of the budget. Choose us, everything goes smoothly and easily for your stone project. Over 95% customized marble and granite orders which make us know clients' requirements better. We have done lots of five-star hotel lobby and large-scale customized marble water jet medallion design works, with rich experience. One of our strengths is that we can customize any design to size, color, and shape. Just send us copies of your inspirations and we can design the tile, stone, or marble medallion based on your sketch, photo, digital image, CAD drawing, or clip art! To get exactly the color, size, and image that matches your criteria.
EDG Stone has well team-conscious, has the ability to communicate and coordinate, works hard, is meticulous, and is patient. They are young, passionate, fun, experienced, helpful, hospitable, and are good friends you can trust, when doing business with us, there is nothing you can not rest assured of. These people at our company cover market-developing(sales), researching, shipping, after-sale service, etc. A professional service team and experienced QC/designers can help you make drawings and offer good quality stone goods. Learn your requirement in the shortest time, and reply by e-mail or phone within 12 hours. Also, will offer professional advice to meet your demand.
Quality is not only an internal commitment at Stone—it is a key service we provide to our clients. Since selecting the block, we have done the strictly quality control. Before delivery to the factory, all the stones we got must go through three complex detection steps. During processing, we will keep tracking the stone color, cracks, thickness, integrity, and polish degree. Our quality control system includes manual inspection and automatic detection by the international leading technology. Before loading, we would carry on the precision testing of some details sizes, such as Cutting, Polishing, Drilling, Packing drilling depth, pitch, edge processing point of view, and so on. In packing, we also do very detailed protection. Product packaging, spatial arrangement, and stacking are all carried out by experienced and professional arrangements to ensure that you could receive stone as same as you expect. Regarding stone products packing and loading, we also do safe way. We have a rich experienced and professional team to handle stone packing, space availability, and stacking in containers, ensure that the stones you receive and expect are the same. We have employed 16 inspectors who oversee each production stage and check piece by piece before shipment.
Ordering products for a project can be a daunting exercise even for seasoned professionals. A great deal is at stake with budgets in the millions of dollars. EDG Stone's service model is to personally guide your project from inquiry to delivery with highly regarded customer service. To make you happy, we are dedicated to completing your project successfully. Our approach is to guide you through the process and make sure you have someone to talk to every step of the way. "We don't just do products, we do projects", This start to finish approach is encompassed in the "End-to-End Project Solution". EDG Stone always Keeps clients informed of the latest design. Take customers' requirements and feedback to the factory and feed customers with the latest situation in a factory timely.
Our delivery —- Fast, No delay, On-time
Your time is expensive, nobody can waste it. We can deliver the goods as per order.
After your confirmation, 14-25days/Container
Meet Our Team
Professional people do professional things, our stone production and sales department managers, have more than 10 years of professional experience in the stone countertop industry
Recent Works
The EDG Kitchen Countertops & Bathroom Vanity Top Project Collection of Luxury Home & Commercial Designs, here are some of our products, natural & engineered stone countertop works done by EDG Stone!
Expert Partners Agree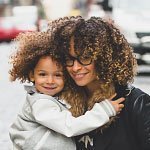 "The quartz stone bathroom countertops of EDG Stone are exactly what we have been looking for, not only because of its high-cost performance but also because of their unparalleled professionalism. Thank you for your help!"
"Richard Xiong and his team impressed me very much, because their professional work and high-quality quartz countertop products have rejuvenated my hotel. I hope we will have more opportunities for cooperation."
Trusted Partners
EDG's highly professional production experience and high-quality cargo guarantee for stone countertop products have won the recognition and support of our new and old customers, which is the basis for our EDG to achieve continuous development.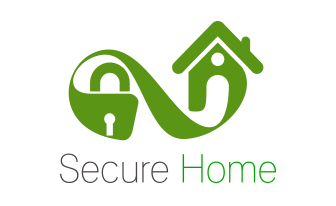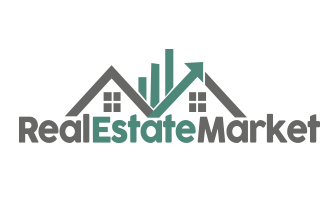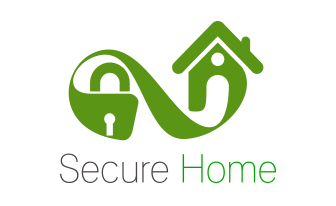 Any questions about natural or engineered stone countertops, island tops, vanity tops, tabletops or any other stone tops, welcome to contact us at any time!